Hi creative friends!
It's Tarrah back with you and today I am sharing a new Summer themed layout ceated for Cocoa Vanilla Studio featuring the gorgeous Sunkissed collection.
Who doesn't love a cute kid in an even cuter swimming costume right? This photo is of my youngest niece and I just love it! The Sunkissed collection was the perfect collection to document this photo.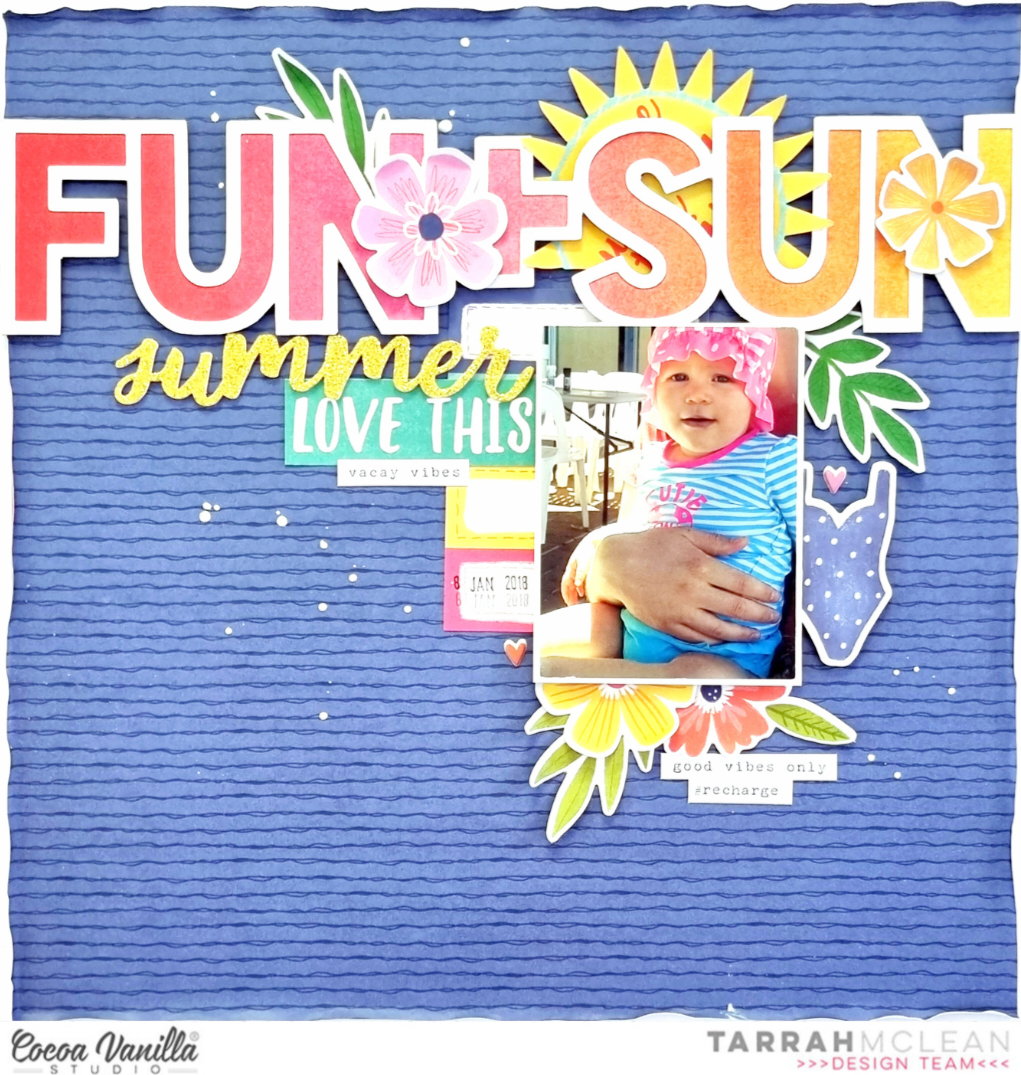 I decided on the 'B' side of the Bright Side paper for my background, trimmed it down and adhered it to a plain sheet of white cardstock. I then chose a title cut file from CUT to YOU, cut that out from white cardstock and then backed it with the Summer Lights patterned paper. Once the cut file title was backed, I added craft foam to the underside and and then adhered it to the top of the page, I did leave the S and U in the word sun with adhesive though as I knew I wanted to tuck in the sun behind the letters. To do this, I fussy cut out the sun from the Fun in the Sun patterned paper, I tucked it behind the letters and then bent up the edges to add some texture to my page.
On top of the title, I took some of the pretty florals from the Floral Ephemera Pack and adhered them in their corresponding colours, so the pink one is layered on top of the pink section in the patterned paper and the yellow flower is on the yellow paper. I cut out another of the journal cards from the Fun in the Sun patterned paper tucking it in behind the photo. I love how this journal card added some colour against the dark background and bought out the colours in the photo a little more. I adhered the photo on top using craft foam to add some dimension nd create some depth and shadows on my page. I also cut out the phrase from the same paper that says 'Love This' and layered it over the journal card. I also took one of the gorgeous gold glitter foam titles and placed it above the 'Love This' phrase.
On the right hand side of the photo, I took that super cute swimsuit die-cut, added craft foam underneath and adhered it right next to the photo. I took some floral and leaf pieces from the floral ephemera pack and tucked a few in here and there to add some extra interest to the page. I also took some of the phrase stickers from the Accessory sticker sheet and placed these around the page to help tell the story. I added a few of the gorgeous puffy hearts and lastly stamped the date stamp and sprinkled some drops of white mist around.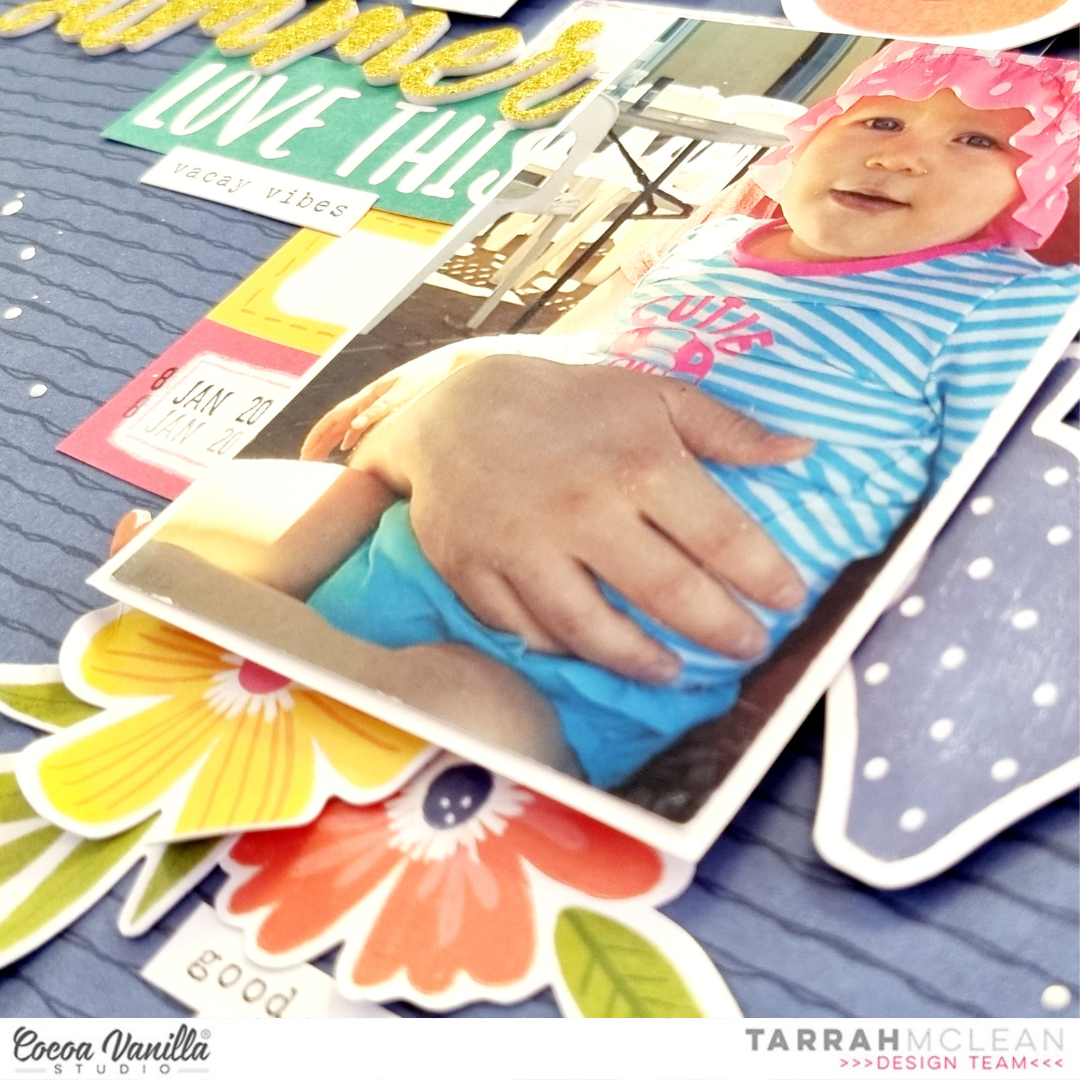 Thank you so much for stopping by my blog today! I hope you enjoyed reading about how I created my layout as much as I enjoyed creating it.
Happy creating!
Tarrah x