Hi creative friends!
It's Tarrah back with you and today I am sharing a new layout featuring the gorgeous Daydream collection! The Daydream collection would have to be one of my all time favourite collections by Cocoa Vanilla Studio. Which collection would be your favourite?
The photos I am documenting on this layout are of my niece when she was posing with a cute hat on her head! The florals and the lovely words in this collection are perfect to go with my photo.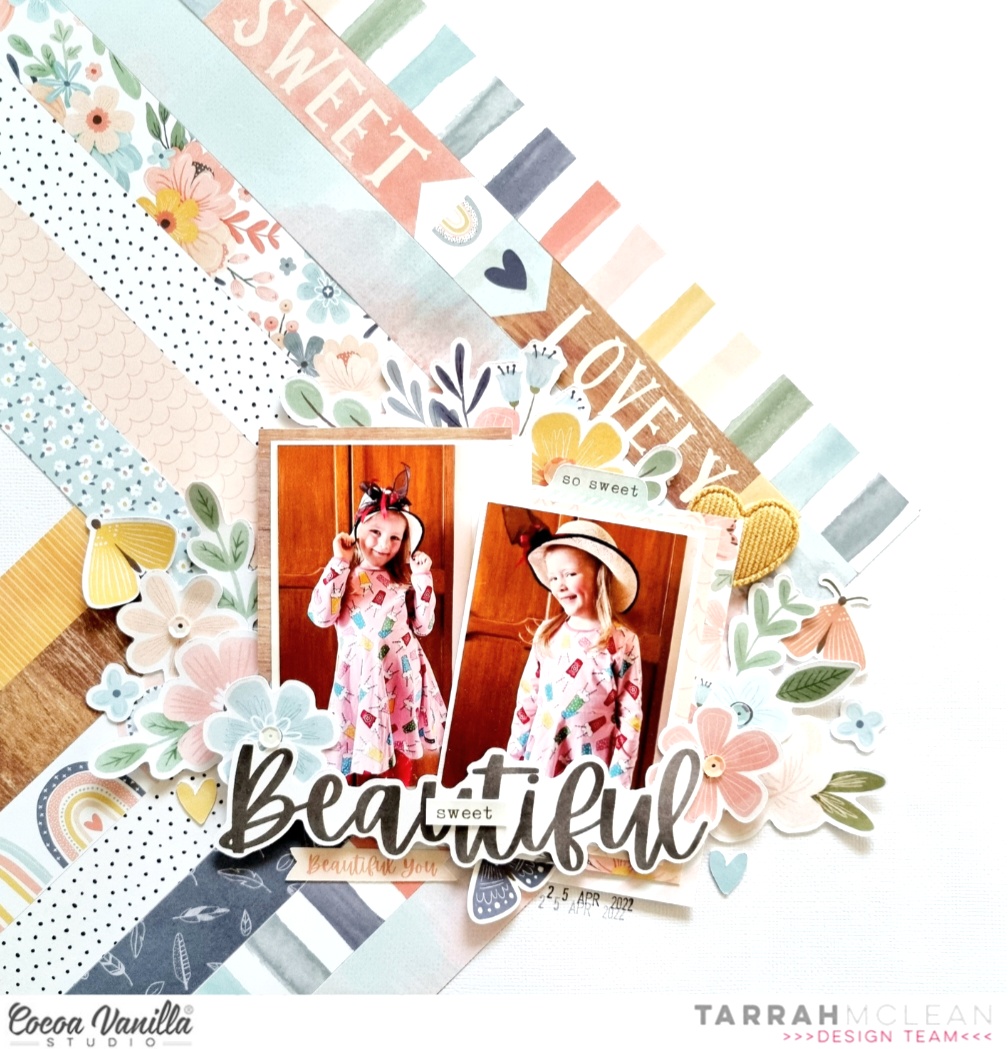 I decided to start out my layout with a plain white piece of cardstock, which I often do, I then cut strips of different patterned papers from the Daydream collection in 1 inch sizes. I strategically then arranged these strips into a triangular pattern so that no 2 patterns were together on the page. I matted the photos with some of the papers from the A5 paper pack and arranged the photos slightly overlapping each other.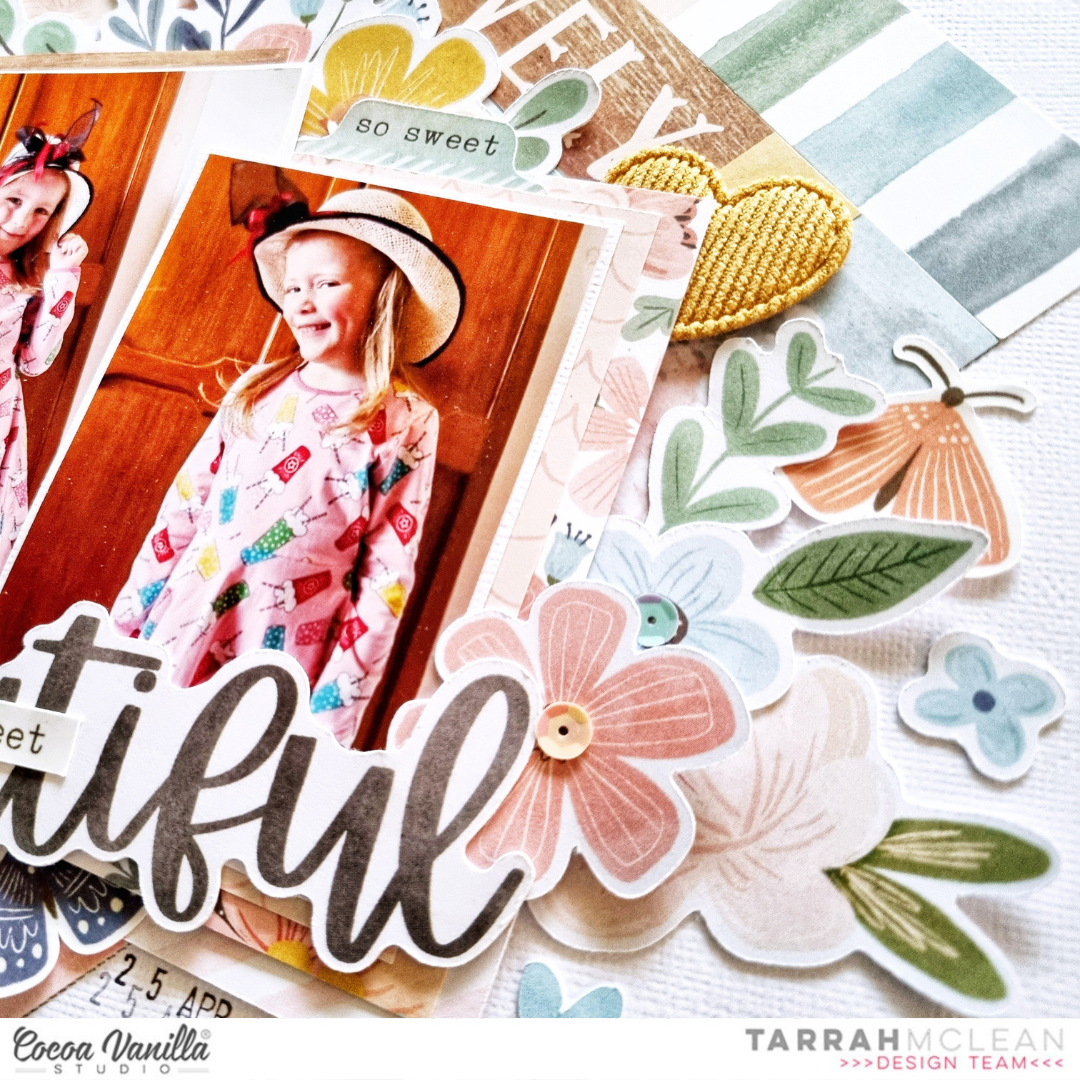 The floral die-cuts in the Daydream collection (or any of the collection for that matter) are just so beautiful! They look absolutely gorgeous when they are added to a project! I tucked in lots of different sizes and colours at each side of the photos and I also tucked some in to the top of the photos as well. I added different heights of foam adhesive and regular adhesive to get the shadow and dimension on my page. Once they were all stuck down, I bent up the edges of the petals and the leaves to make them look more realistic as well!
My title is made up of the gorgeous cardstock title words and I also added one of the banner die-cuts below the title too. I adhered it slightly overlapping the bottom of the photos and added foam tape to the bottom of the title to adhere it with the same level as the photos. Some of the smaller embellishments that I added include accessory stickers, moth and heart die-cuts and also some of the super cute sequins. You can see I added some of the sequins to the centres of the flowers, I love how the sequins look in the centres of the flowers. I should add sequins to my projects a lot more often!
Above the photo on the right, I also added one of the tab stickers from the accessory sticker sheet and also added one of the super cute fabric puffy hearts here too. Lastly I stamped my date stamp and called my layout finished. I love how it turned out. I love the pattern that the papers make on the page and how the florals look even against the busy patterned paper background.
Thank you so much for stopping by my blog today! I hope you enjoyed reading about how I created my layout as much as I enjoyed creating it.
See you next time!
Tarrah x